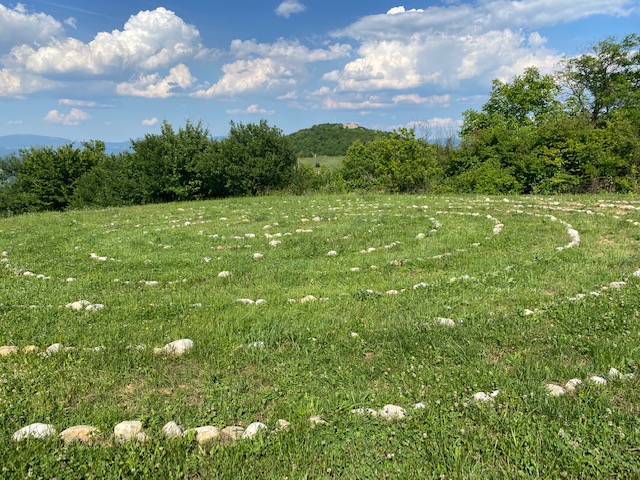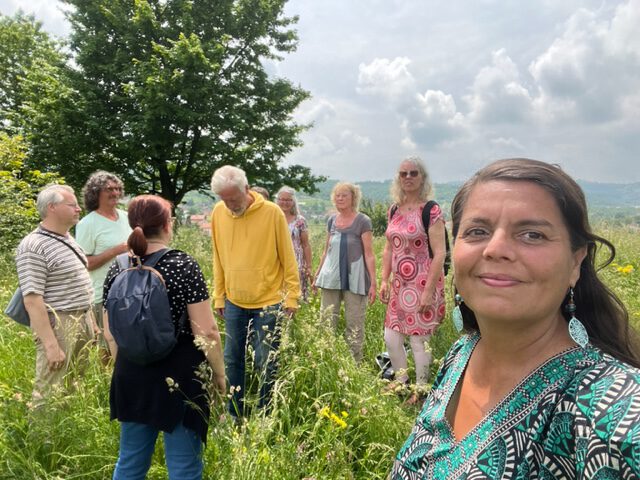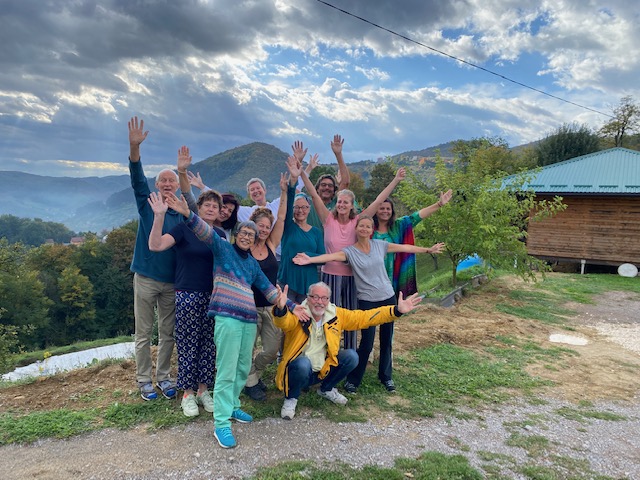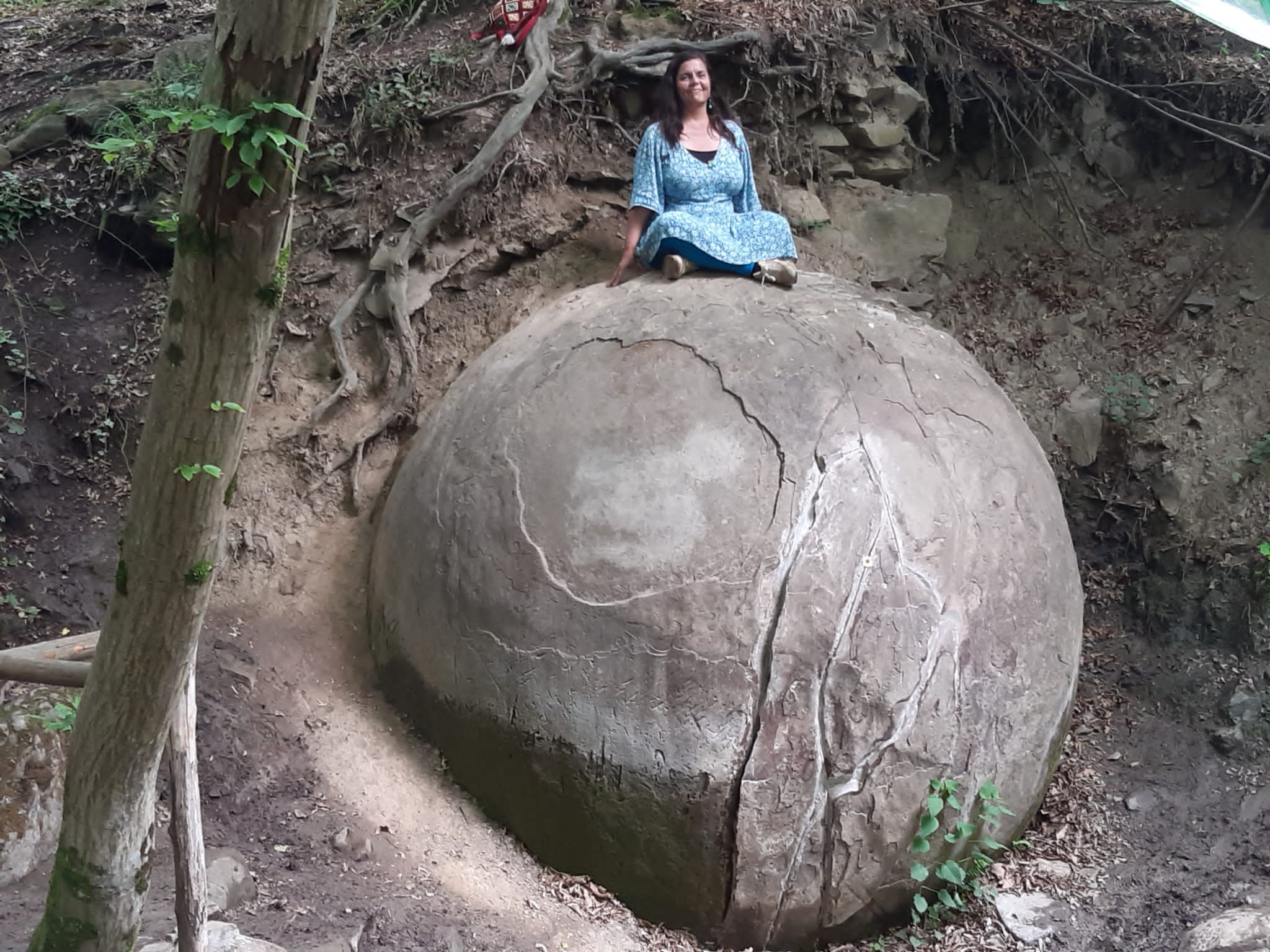 About me and my retreats
I, Ira, I am from the Netherlands and I speak Dutch, English and partly Bosnian. I plan, organize and accompany the trips. I personally always travel to the mystical places or power places in the world to recharge myself and gain new energy and inspiration. At power places and portals you experience a higher frequency, a different dimension and you therefore quickly come to transformation, healing or activation. The retreats therefore continue to work energetically for a while after you oome back home.
I have 18 years of experience in the travel industry and travelled extensively.
I've traveled as a single female traveller in not so mainstream countries.
I speak quite a few languages, including English, German, Turkish. Furthermore, I speak reasonably Bosnian/Croatian/Serbian, French, Portuguese and a little Hindi. With my hands I speak all languages:-)
Spiritual Treasures
I started my own business as a spiritual advisor/practioner/lector and teacher besides my career in the tourism industry. After three years, I gave up working for an employer and started to work independently full time and I founded the spiritual café Namaste Cafe in The Hague, The Netherlands, where besides therapies and massages, workshops and lectures, people could walk in for a coffee, tea or chai.
My strength is being a pioneer and a leader, therefore my dynamic retreats always packed with a lot of knowledge and selfwork, and I go to places where others usually do not go. By the time others go there, I've found already some other places;-)
I walk the path of the Hyperborean Wisdom and that wisdom is what I transmit during my retreats as we can find the origine of the metalithic structure in the world in the Hyperborean Wisdom, the highest possible wisdom. 
 I really want to make you aware and introduce you to the incredible powers of your own spirit:  remote viewing, mental projection and mastery of time and space.
You will not see me doing anything in the false light spirituality, like channeling spirit guides. ET's or entities, moon worship or plant medicine ceremonies. This is because it will deceive you BIG time.. We do not give our power away to anything outside or ourselves from who we don't even know who they are and what they are. The power is in you!
You work with only your and my wisdom.
I take you out of the New Age deception.
I work with small groups of max. 10/11 persons as you deserve to be seen during my retreats.
All retreats are alcohol-free. It is up to you wheter you feel like buying some wine/beer for in your room later on, but I would suggest you not to.
Your investment is for my reteats is reasonable. Bosnia is a country that is still not that expensive and therefore my retreat prices are accordingly.
It is my job to monitor the highest possible frequency in the group retreats, but within a group there are sometimes multiple layers of consciousness.
Some retreats are for everyone, including the beginner in the consciousness field, but there are also retreats at the 'advanced' level, so for the experienced spiritual traveler and if it is advanced, this is mentioned with a 5/5 level of consciousness.
During the retreats we follow a program, as the pyramids have an energetic process, which means it is not a multiple choice menu retreat.
Some retreats I do together with my beloved Petr,  whos runs his company 'Bosna se Sumitem' where we sometimes go our own way and sometimes join his group. Take a look at my other websites: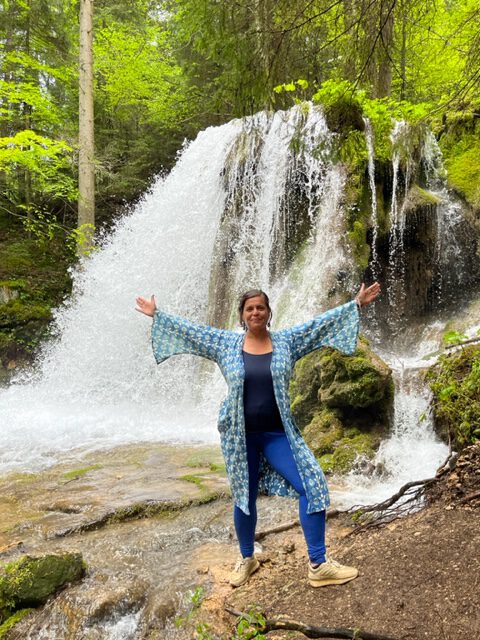 How to get there?
Book your flight to Airport Sarajevo via Vienna, Belgrade, Zagreb or Warschau.
From Sarajevo it's 30 min. to Visoko.
We can send you a taxi if you wish (extra) or if more people arrive on the same flight, we arrange a minibus for you.
Flights: Air Serbia Amsterdam-Sarajevo via Belgrade, Eurowings from Koln-Bonn or Austrian Airlines via Vienna, Croatia Airlines via Zagreb or LOT via Warschau.
By car
By bus (contact Ira for possibilities).
Wbat to bring?
Euro's in cash and your bankcard to get Bosnian Marks from the ATM.
Hiking shoes or sport shoes with a good profile.
Swimming suit & Towel
Light clothing and something warm.
Travel light and bring clothes that you can leave behind so you can take souvenirs back home.